I teach small business owners to apply techniques I've learned in the corporate world to get crystal clear on what they really want in life, overcome any limiting beliefs, build high performance teams, get more sales and scale their business to the next level.
CLARITY, STRATEGY AND DIRECTION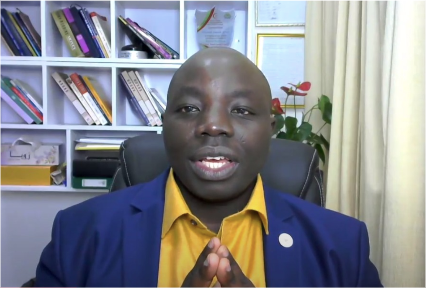 You have a business, but you feel lost and overwhelmed. You feel like you're all over the place and confused. You are frustrated and tired of babysitting your team employees. You know deep down in your heart that this is not the business you want but you feel stuck. You feel like abandoning the business!
My Life Purpose™ will give you the clarity, strategy and direction to bring life back to your business. This program will help you get crystal clear on what you need to focus on in your business right now so your actions are consistent with your life's purpose and in line with the legacy you set out to create.
My Life Purpose™ will help you move from feeling stuck to a place of dominance and happiness.
"Today I am grateful to my amazing Coach Gerald Amandu, fully dedicated and always in such a good mood…I have doubled my fees as career consultant, left Paris where I did not want to be anymore, moved to a beautiful Island in a dream place and my son is now in a private digital business school in Barcelona, Spain"
Do you feel that you are stuck and not able to move powerfully towards your goals? Mind Game Secrets™ is an online program crafted to help you overcome any self limiting beliefs that have been holding you back and stopping you from achieving success in life and business.
Mind Game Secrets™ was developed exclusively for the leader and small business owner to erase any self doubt and stop self sabotage and overcome procrastination. This course connects the dots for the person who wants to create powerful belief systems and develop their inner power to master their inner game so they can dominate in life and business.
Mind Game Secrets™ uses scientifically proven principles and exercises to help you build a rock solid success mindset to help you zoom past self doubt and unhelpful beliefs and practices.
"My aha moments is that having the right mindset, having high energy, and faith in my capability will attract success. I am more resolute in my determination to succeed more than ever. I am excited for the coaching of Gerald Amandu. This is probably the best investment I have made for myself. I'm so thankful"
CONNECT WITH ME ON FACEBOOK
Join other leaders and business owners in the Global Leadership Mastery Community!
Everyday, I share content that will inspire, encourage and challenge you to take consistent action to constantly improve your leadership skills, so you are able to build high performance teams to enable you to increase your sales and scale your business.
You'll also be among the first members in my network to know about important announcements, new programs and helpful resources that'll change your business!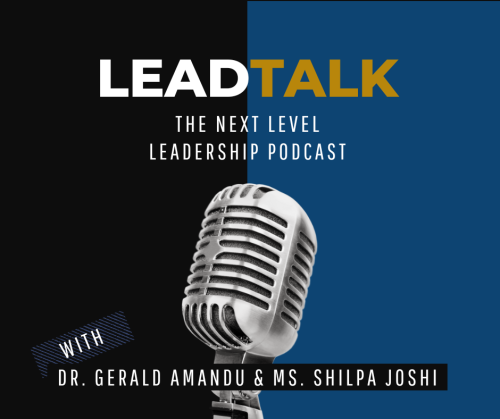 Join me, Dr. Gerald Amandu and Master Coach Shilpa Joshi each week for a fresh episode of "LEADTALK: The Next Level Leadership Podcast" packed with what you need to know to gain clarity on your life's mission, how to lead and impact others while creating freedom and success for yourself and others as you scale your business using proven strategies gleaned from the world class guests hosted on the show.
Join our mailing list of the Impact Leader™ newsletter for inspiring stories, proven strategies and tactics to help you transform your thinking, learn leadership, build teams and scale your business. Also, get exclusive updates and early access to new programs!