Our Culture & Core Values​
THE 6 CORE VALUES THAT POWER US TO ACHIEVE OUR MISSION:
RESPECT
Respect for humanity is one of our core values that transcends and influences every thought and business activity we engage in the academy.
EXCELLENCE
Our desire for respect for each customer motivates us daily to aim for excellence in every single product or service we provide.
LOYALTY
In the spirit of excellence, we deliver every service with the highest level of commitment and loyalty that brings joy and satisfaction to our clients.
INTEGRITY
Our desire for respect for each customer motivates us daily to aim for excellence in every single product or service we provide.
COURAGE
We are constantly driven by a deep sense of courage to conquer greater heights every time as we meet the ever changing needs of our clients.
SUCCESS
With a powerful team from diverse backgrounds, disciplines, cultures, and generations, we work to accelerate the success of every client through our transformational mindset, leadership and business scaling programs.
In essence, with RELICS, we accelerate your victory.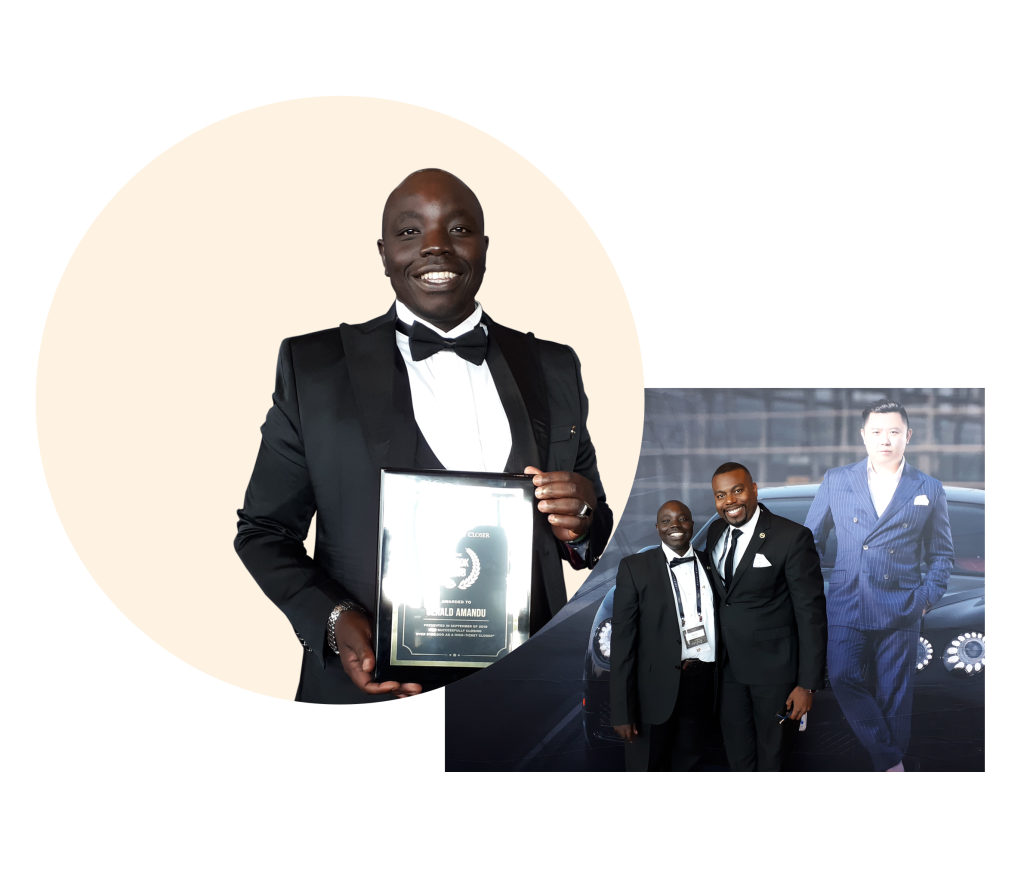 I was a naughty kid. I grew up in Arua, West of River Nile, in North Western Uganda. As a kid, I had no ambition because life was good. My needs were promptly met by both parents who were government school teachers. So no worries! 
However, suddenly in 1979, a bloody civil war erupted in Uganda, and my family and I had to flee to the neighboring country, Congo, then Zaire.
For days, we had no food and shelter. We slept in the open and depended on complete strangers to feed us for some time. Life was tough.
A few weeks later, while in school, I was constantly teased and bullied.
I was now officially a rejected refugee kid with no clear future.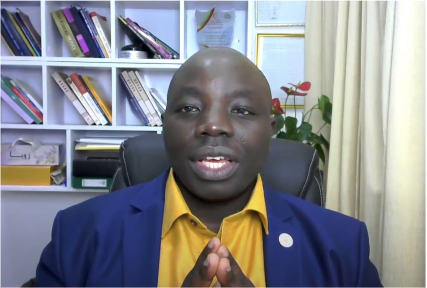 Transformational Leadership Mentor and Business Coach
Founder and Lead Mentor, Gerald Amandu Success Academy
"I transform people with limiting beliefs into world-class leaders" – Dr. Gerald Amandu
Gerald, aka, Master Coach Amandu is an expert in mindset transformation, leadership development and sales coaching. He's been in leadership development for over 20 years now.
In the last 3 years, he has been involved in online sales and has personally sold over one million dollars worth of products. Thanks to his highly acclaimed sales and business coaching, Coach Gerald's mentees have collectively sold $7+ million dollars worth of goods and services.
Gerald is founder of Gerald Amandu Success Academy and Global Leadership Mastery Community. He's also well published and his books and articles have received raving reviews.
Coach Gerald's superpower is helping leaders and business owners who feel stuck to discover their life's purpose, transform their thought process, build high performance teams, scale their businesses and transform lives by creating a lasting legacy for themselves and their families.
Across his social media pages, Gerald has over 11K fans and followers worldwide and through his online content, he continues to impact the lives of hundreds of people every single day!
Gerald is a family man. He is married to Doreen and they have two kids, Rozzy and Brendo.
THE PHILOSOPHY BEHIND OUR APPROACH:
A unique feature of Dr. Gerald Amandu's leadership journey and his entire leadership development philosophy is a strong desire to Elevate The Leadership Capability of every leader and business owner so they can achieve personal and business success.
This is why Dr. Gerald created The Leadership Success Triangle, which is a 3 step proven blueprint that lays out EXACTLY what people wishing to improve their leadership ability should focus on based on their current status in life and business.
The Leadership Success Triangle is a simple model that can give you the exact right next step for you to take to grow and improve your leadership capability at every stage of your career, whether you're just starting out or when you're ready to mentor others.
If you'd like to learn more about The Leadership Success Triangle, here is a page that explains in more detail how this blueprint can help you master leadership skills fast.
Want to Stay Connected? Subscribe to Our Weekly Newsletter Here!
Join our mailing list of the Impact Leader™ newsletter for inspiring stories, proven strategies and tactics to help you transform your thinking, learn leadership, build teams and scale your business. Also, get exclusive updates and early access to new programs!